About Us
Angel Lakov (Game Designer, Director, Coder)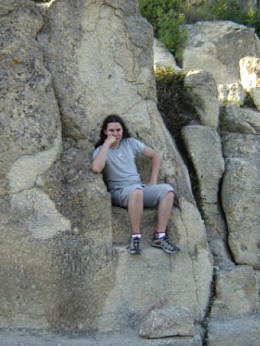 Believes good games are made by designers who understand at least on a basic level all the aspects of the game development process.
Studied Games Technology with Business at Kingston University, currently increasing knowledge of 3D modelling through 3D Computer-Generated Imagery course in the same university.
Gamer aiming to become a good game designer with lots of programming experience, mainly from placement in SHL as .NET and database programmer.
Favourite games: DeusEx: Human Revolution, Unreal Tournament Series, Dreamfall: The Longest Journey, Neverwinter Nights.
Sivapong (Real) Rungsitiyakorn (3D Artist, Concept Artist, Designer)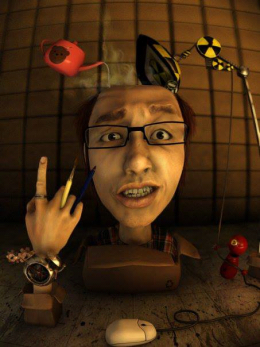 - Believes the Internet world is like a big playground.
- Studied 3D Computer-Generated Imagery course at Kingston University.
- 2 year working experiences as modeller and rigger at Elpis animation studio.
- Aiming to become a 3D designer who also has nice coding skills.
- Favourite games: Diablo 2, Counter-strike, Mega man, World of Warcraft.
John Edward Armstrong (Coder)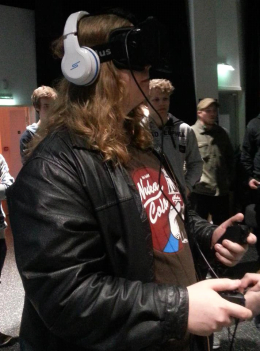 I am a coder who believes the best code is written by coders who understand the principles of software testing and test first design.
After being an avid gamer and all around tech-geek, I decided to study Computer Science with Games Programming at Kingston University. Since then I have gotten a broad amount of experience in multiple languages, methodologies and programming and testing techniques.
I am always aiming to improve my skills and techniques.
My favourite games: Portal 1&2, most games from the Fallout series, Mass Effect series and Warframe.
Dimitris Andritsos (Game Designer, Tester, Writer)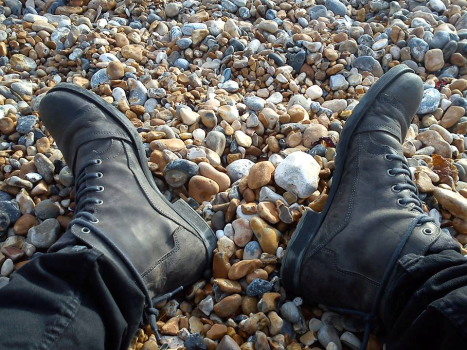 Old school pen n paper, card and board games fan. Believes games are good for the soul of humanity. Prefers multiplayer games than single player because games have been a social activity since their inception and that is also true for video games.
A year of game testing work experience, three years works experience for a fantasy games store and countless unfinished prototyped ideas convinced him that creating video games is like raising children; They need constant care, good organization and more importantly collaboration of family like proportions.
Studied Cultural technology and communication at University of Aegean and currently Games Development (MA) at Kingston University, aspires to become a good system and overall balance game designer.
Favourite games: Legend of the five Rings (Card game), Ravenloft (pen and paper RPG setting), StarCraft: Brood War, Baldur's Gate, Baldur's Gate II: Shadows of Amn, Star Wars: KotOR, Counter Strike 1.6, God Of War.
Stella Papazova (Concept Artist)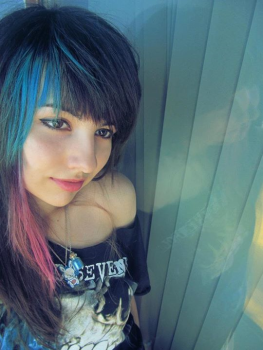 I have been studying architecture at UASG Sofia for 4 years.
For me art equals life, it can be seen and used everywhere. I prefer digital art but I do not underestamate traditional art either. Both are something I cannot live without and I am eager to improve my skills.
I like japanese culture, manga, fantasy, sci-fi.
Favourite games: World of Warcraft, Warcraft 3, Assassin's Creed series, Star Wars: Knights of the Old Republic